Helios Education Campus
The Helios Education Campus embodies Helios' fundamental beliefs in collaboration and partnership. The best work, the most innovative ideas, and the most strategic decisions are made when people work together.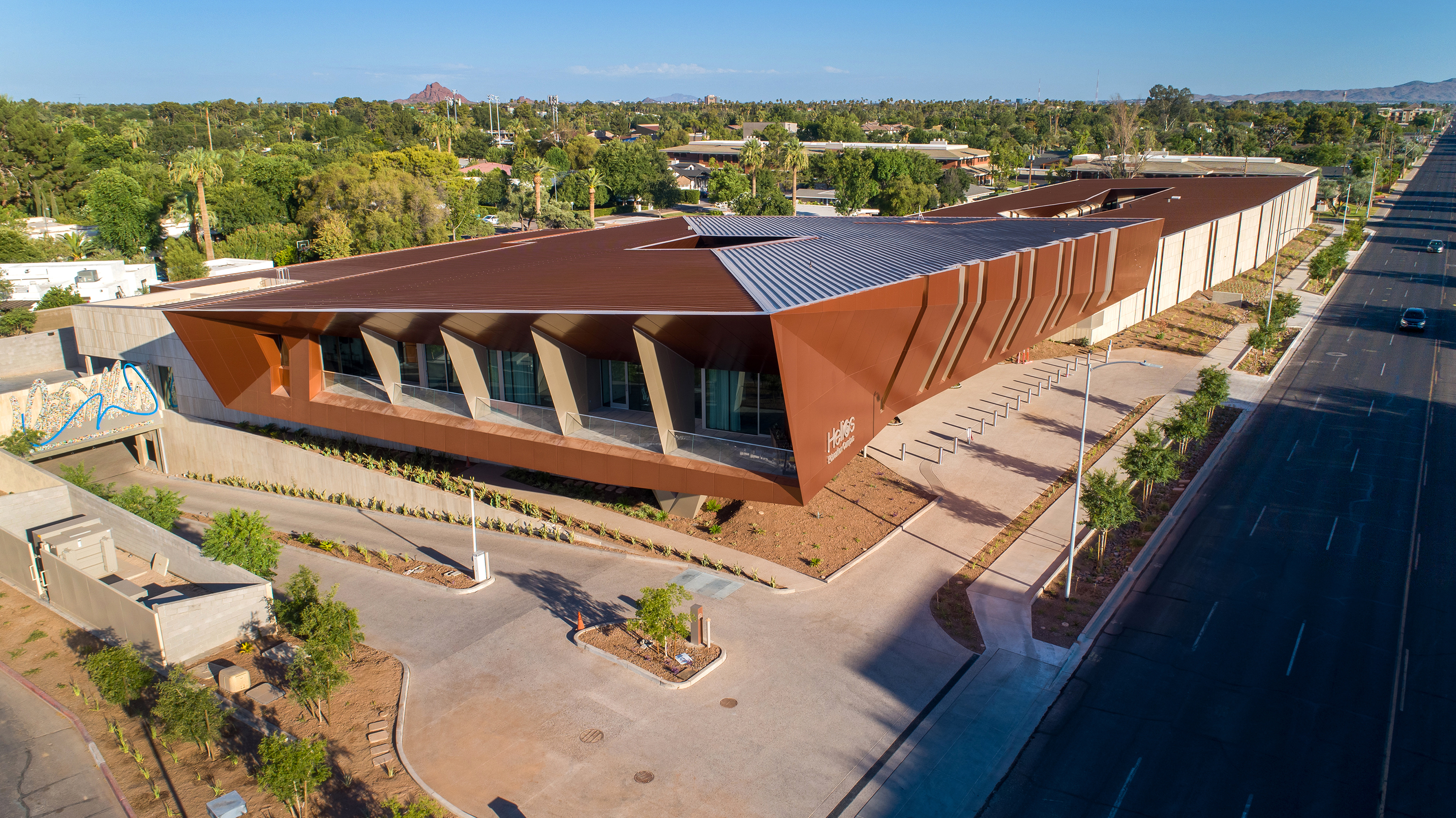 Helios Decision Theater
The Campus is the site of the Helios Decision Theater, part of the ASU Helios Decision Center for Educational Excellence. The ASU Decision Center enables key stakeholders to use data to examine the current education system and visualize the impact of potential new policies and innovative solutions for education outcomes.
The Campus houses the Foundation's Arizona offices, and is the home of key strategic partners, including Education Forward Arizona and Teach for America.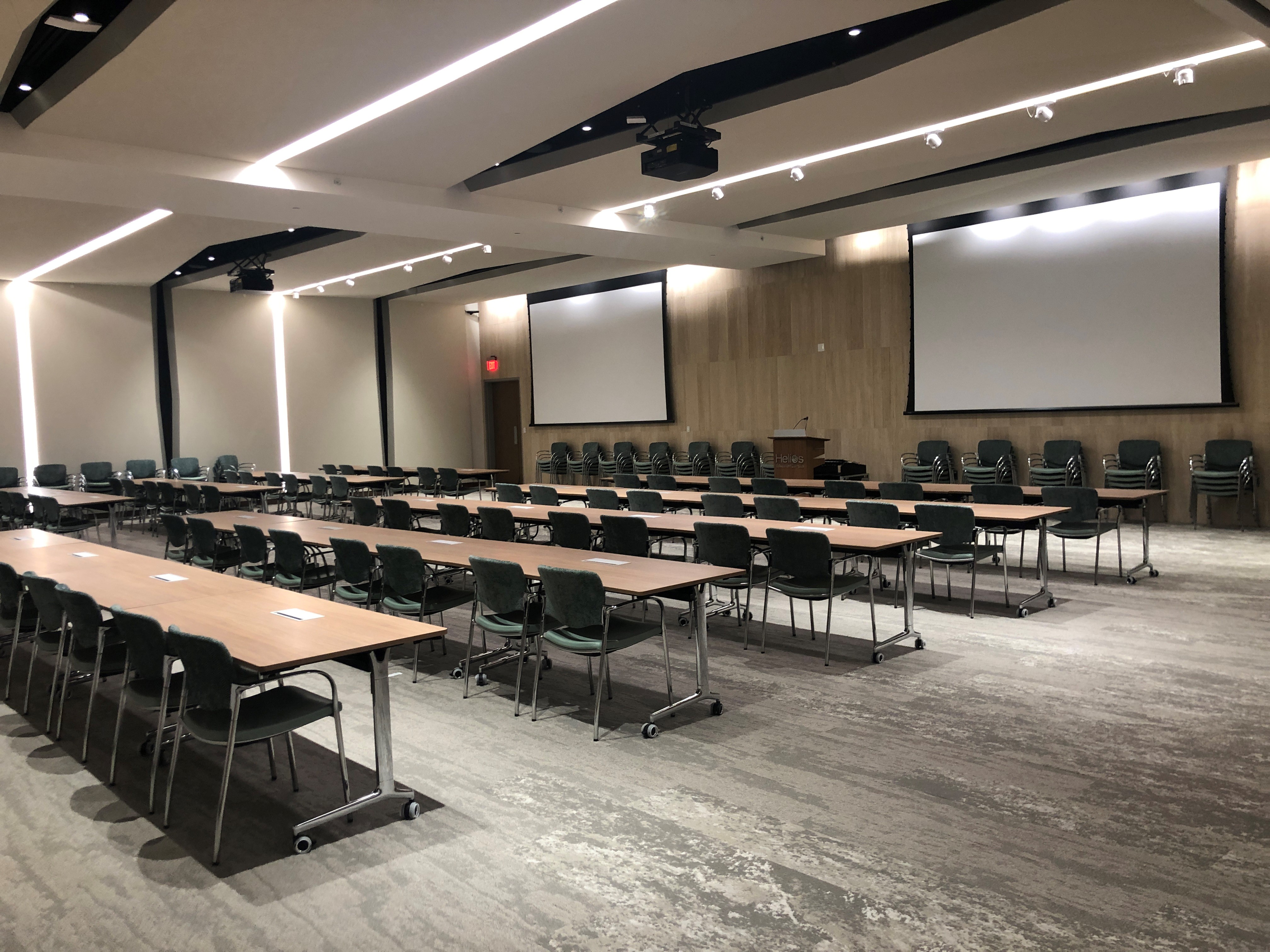 Vince Roig Convening Center
Right next door to the Helios Decision Theater is the Vince Roig Convening Center, which helps to foster collaboration and partnership to create more opportunities for students. Named for Founding Chairman Vince Roig, the Convening Center hosts select education-related convenings and activities in support of education in Arizona and Florida.
The Center can accommodate anywhere from 25 - 200 people. The Esplanade Board Room is a smaller space that can host meetings of up to 16 people.